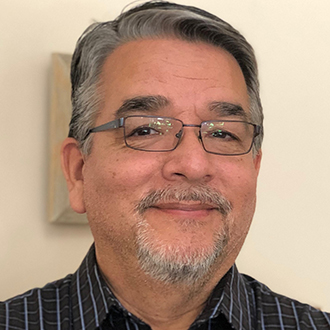 Todd Bruyere, P.Eng.
Lieutenant Governor Appointee
Todd Bruyere, P.Eng. is a member of the Couchiching First Nation, which is located near the town of Fort Frances in Northwestern Ontario. He graduated from the University of Manitoba in 1989 with a Bachelor of Science degree in Civil Engineering, specializing in structural design. Shortly thereafter, he began work for Public Works Canada, DIAND Dedicated Unit and acted as a Junior and then a Senior Project Manager, working directly for the Department of Indian Affairs Canada. Later he worked as a Tribal Council Engineer for Matawa First Nations Management in Thunder Bay and then in the same position for Pwi-di-goo-zing Ne-yaa-zhing Advisory Services, which is a tribal council near Fort Frances, Ontario. He worked in this position for seventeen (17) years providing engineered designs for both First Nation and non-First Nation communities, until starting his own company, Saulteaux Consulting and Engineering in 2011. His present job has allowed him to travel to many First Nation communities throughout the Province of Ontario and assess the condition their infrastructure. Todd is a member of Association of Professional Engineers of Ontario, as well as member of the Association of Professional Engineers and Geoscientists of Alberta. He is a founding board member of the Canadian Aboriginal Science and Engineering Association, a former advisory council member of the Native Access Program for Engineering at Lakehead University, and a board member of the Rainy River District Festival of the Performing Arts.