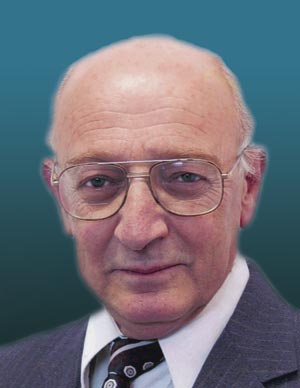 Nickolay Leo Gurevich, P.Eng.
As a strong believer in the value of volunteerism, Nick Gurevich has made lasting contributions during his many years of service to the East Toronto Chapter of PEO.
In 1991, Engineer Gurevich joined the Chapter Executive as the organizer of Licence Certificate Presentation Ceremonies. Since then, more than 800 newly licensed professional engineers have been presented with their certificates at these events. Nick continues to carry out this vital chapter responsibility three times a year.
In 1999, Nick was elected as Chapter Chair and has been re-elected four times since. During his tenure, the chapter has organized more than 50 seminars, tours and social events. As well, Nick has been active in PEO province-wide. For the past five years, he has represented East Toronto Chapter at 15 East Central Regional Congresses and been actively involved as a Chapter Delegate at PEO's Annual General Meetings and Chapter Conferences. He also represented the East Central Region on the organizing committee for the Chapter Leaders' Conference.
It is for this leadership and sustained commitment to PEO's continuing evolution that Professional Engineers Ontario is proud to recognize Nick Gurevich by investing him as a Member of the Order of Honour.