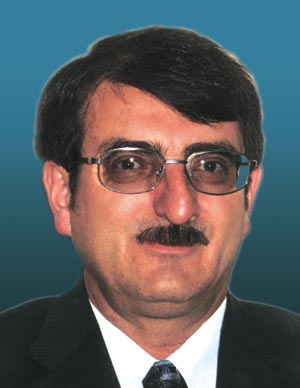 Michael Mastronardi, P.Eng.
For well over a decade, Michael Mastronardi has been an inspiring example of dedicated involvement through his work with PEO's Windsor-Essex Chapter.
Engineer Mastronardi began his volunteer service with the Chapter Executive in 1989, holding positions that included Secretary, Vice Chair (twice), Chair and Past Chair. In all of these roles, he has worked hard to bring engineers together through social programs, technical talks and, most recently, Licence Certificate Presentations. As the Presentation Coordinator, he strives to make new members feel welcome and part of their profession, and to present a positive image of PEO.
For many years, Michael has also shown strong interest in the chapter's Education Outreach Program. He has solicited judges for the annual Windsor Regional Science, Technology and Engineering Fair, and co-chaired the Fundraising Committee. He was also a member of the local Engineering Week Committee for several years, which sponsors an annual essay contest for local students.
It is for this extensive service to the engineers and youth of Windsor-Essex that Professional Engineers Ontario is delighted to invest Michael Mastronardi as a Member of the Order of Honour.