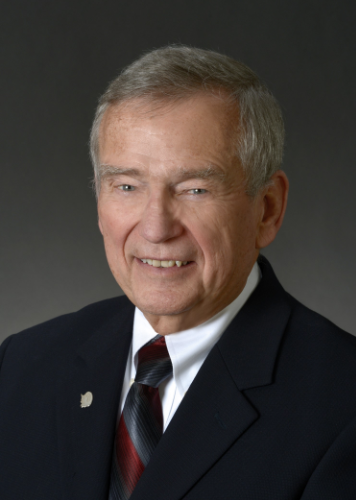 John Bray, MASc, P.Eng., FEC
London Chapter
As a 17-year volunteer on PEO's Complaints Committee, John Bray has lent both his time and his tremendous professional knowledge to investigating and considering complaints made regarding the actions and conduct of PEO licence and certificate holders.
A civil engineer with almost five decades of senior-level environmental engineering experience in the public and private sectors, John's knowledge of civil engineering and regulations concerning water resources in Ontario was invaluable to the committee during his volunteer service from 2001 to 2017. Complaints Committee work is challenging, with each member required to read substantive volumes of complex materials so they may consider important matters that affect the reputation of the profession and its practitioner, as well as the confidence that the public has in PEO's self-regulatory privilege. A respected member of the committee whose opinions were always highly valued, John always showed a strong ability to understand the larger picture and contributed to the many continuous improvement initiatives adapted by the committee.
In addition to his 16 years on the Complaints Committee, John's service as a PEO volunteer over a four year period on the Code of Ethics Task Force–which was a key period in the modernization of the profession's overall culture.
Over the course of his distinguished career, John has demonstrated professionalism and an unrelenting commitment to making Ontario a healthy and safe province.
Watch his Order of Honour video to learn more.