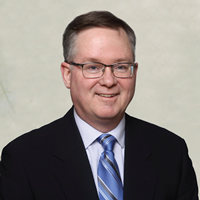 Glenn Richardson, P.Eng., FEC
Ottawa Chapter
The high standards of professional practice and ethics in the engineering profession can be attributed, in part, to the indispensable service Glenn Richardson has provided as a member of PEO's Discipline Committee for 17 years.
Glenn has been a leading contributor to improving one of PEO's vital regulatory responsibilities since joining the committee in 1997. The committee convenes statutory tribunals to hear and decide on allegations of professional misconduct or incompetence against PEO licence or Certificate of Authorization holders.
As its chair since 2011, Glenn has guided the committee through revised rules and procedures, terms of reference, and work and human resource plans, all aimed at expediting the work of discipline panels while ensuring the process is clear and fair to all parties.
Encouraging professional development of committee members, Glenn has trained and organized formal training sessions for these volunteers, and been instrumental in mentoring and encouraging them to realize their full potential as adjudicators.
Lauded for his ability to handle sensitive and contentious issues in a fair and balanced manner, Glenn has served as a panelist for more than 20 matters referred to Discipline. He chaired the panels in eight of the 13 matters he adjudicated between 2007 and 2011.
A skilled writer with the ability to describe complex arguments and legal references in straightforward language, he has been a valuable contributor to communicating case outcomes through the Decisions and Reasons published in the Gazette section of Engineering Dimensions.
"Volunteering at PEO has afforded me the opportunity to learn and work with many outstanding people, and provided a means to give something back to our community," says Glenn. "I encourage everyone to do the same in whatever way you can."