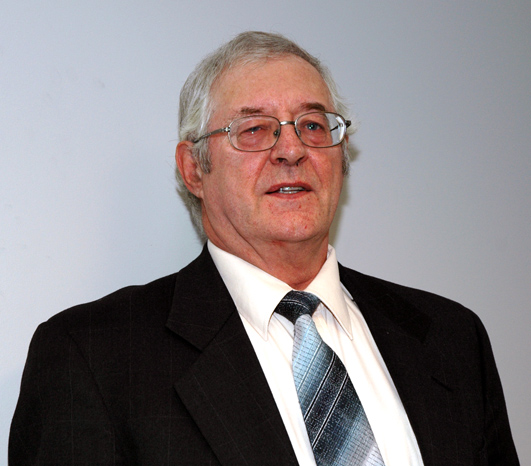 Denis Dixon, P.Eng.
For nearly 20 years, Denis Dixon, P.Eng., has been a dedicated volunteer and influential force in Professional Engineers Ontario.
An active member of the Brampton Chapter executive and several times chapter chair, Denis encourages and motivates colleagues to become involved in PEO at the chapter, committee and Council levels.
His unwavering commitment to self-regulation of his profession is demonstrated by his four terms as a PEO Councillor-at-Large and service on key committees, including as a Council-appointed member of the Executive Committee.
Denis' acumen in financial matters and governance allowed him to make solid contributions to the many committees in which he has been active, including the Audit Committee, Discipline Committee, Professional Practice Committee, the Advisory Committee on Volunteers, the Consulting Engineer Designation Committee and the Joint Management Board with the Ontario Association of Certified Engineering Technicians and Technologists.
To bolster PEO's regulatory mandate, Denis has been a strong supporter of a separate advocacy body for professional engineers, founding the advocacy movement in the Brampton Chapter and later serving as a member of the first Election and Search Committee of the Ontario Society of Professional Engineers.
"We have to do what we can, when we can, because not only the first step is important," he says.