Significant changes coming to PEO's licensing processes as of July 2023
As of July 1, 2023, PEO will only accept licence applications from those who meet the academic and experience qualifications in the Professional Engineers Act and set out in the regulations at the time they apply.
PEO is launching an improved online application system as of July 1, 2023. There will be a black-out period in advance of this launch during which prospective P.Eng. applicants will not be able to apply. We will provide more information when it becomes available.
For more information, please continue to monitor the main P.Eng. Licensing process webpage and the FARPACTA webpage. We will provide more information when it becomes available.
To satisfy PEO's academic requirements to obtain the professional engineer licence, the P.Eng. applicant must hold a bachelor's degree from an engineering program accredited by the Canadian Engineering Accreditation Board (CEAB) or equivalent academic qualifications. If the applicant's engineering program(s) is not CEAB-accredited, PEO will assess the academic background to determine whether it is equivalent to the academic qualification in the discipline of engineering.
Please note, there are currently zero graduate degree engineering programs accredited by the CEAB.
Diagram of CEAB-Accredited Engineering Program and Non-CEAB Accredited Engineering Program: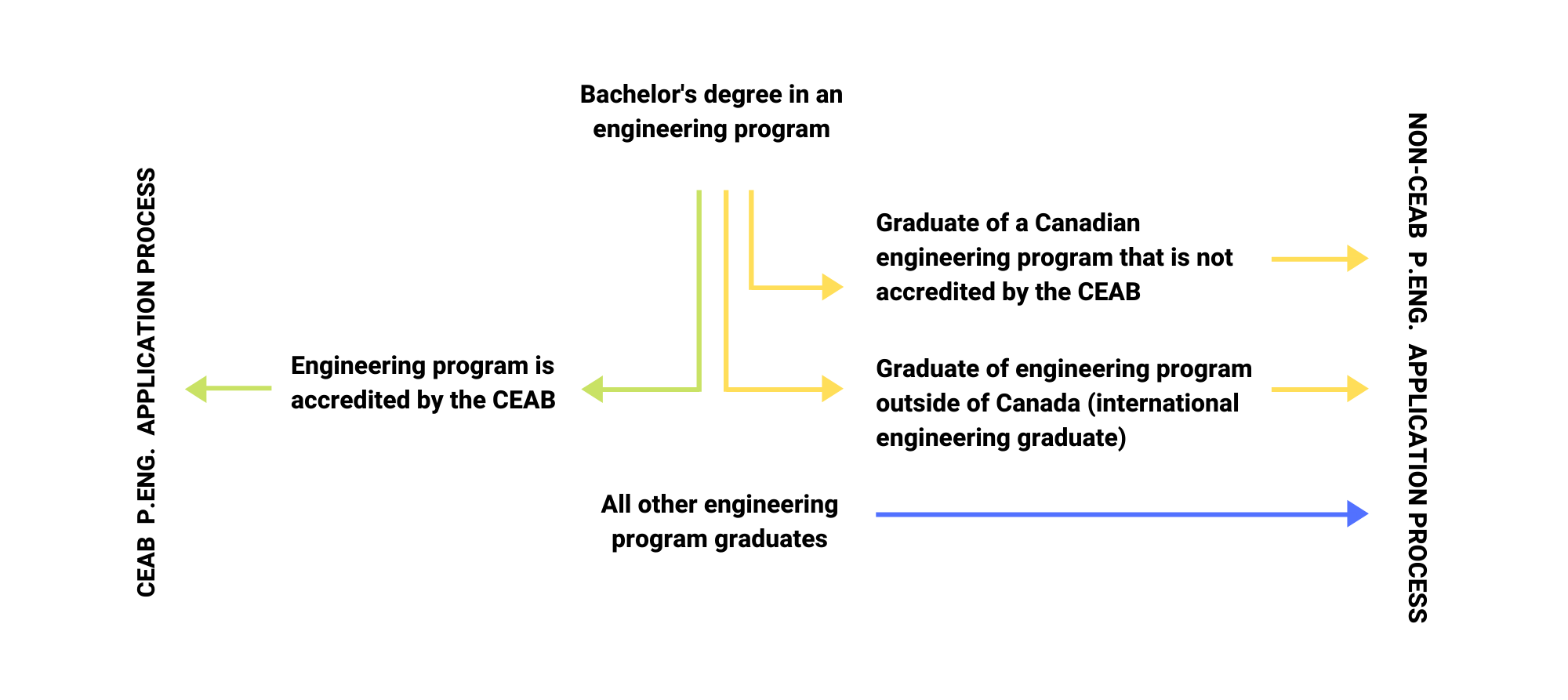 Contact us about academic requirements
academics@peo.on.ca
Monday through Friday
9 a.m. to 5 p.m.
40 Sheppard Avenue West, Suite 101, Toronto, ON, M2N 6K9