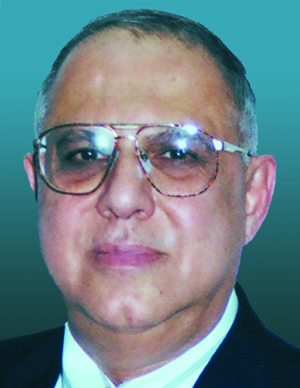 Ron Nicholson, P.Eng.
Past PEO Presidents have called Ron Nicholson "Mr. Scarborough" for his tireless support of his chapter's activities over the past 20 years. During this time, he has served the chapter in many capacities, including as Treasurer, Secretary, Vice Chair and Chair.
In the mid 1990s, when the Scarborough Chapter fell into a period of inactivity, Engineer Nicholson was asked to return as Chair. During this term, he established a chain of leadership that revitalized the chapter and rebuilt it into a dynamic force. Today, he continues on the Chapter Executive as Vice Chair and may best be known to members as the organizer of many of his chapter's events, both professional and social.
Ron has also devoted countless hours, with great enthusiasm, to reaching out to young people on behalf of the profession. He has volunteered to judge science projects, spoken to students on engineering's values and core beliefs, organized PEO booths at career fairs, and encouraged young female engineers to become role models for high school students.
For his boundless good cheer and commitment to making a difference in his profession, PEO is proud to recognize Ron Nicholson by investing him as a Member of the Professional Engineers Ontario Order of Honour.