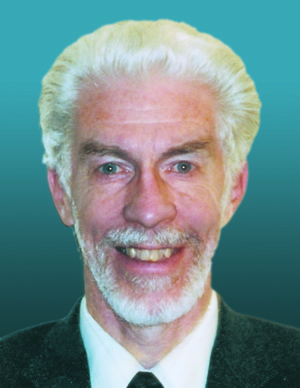 Paul Short, P.Eng.
During many years of service to the Etobicoke Chapter, including two terms as its Chair, Paul Short has made lasting contributions to PEO through his work on behalf of young people considering a career in engineering, those engaged in the licensing process, and newly licensed professional engineers.
For more than a decade, he has introduced the profession of engineering to high school students by participating in the Engineering-in-the-Classroom speaking program coordinated by the National Engineering Week Ontario Steering Committee.
As a professor of engineering, Paul has also been a concerned and caring mentor and role model of professional involvement for many of his students. Taking his example to heart, some of them have gone on to become leaders in PEO's chapter system and on Council. He has also set and marked technical examinations—used nation-wide—that are an important part of ensuring the accessibility of the profession's licensing process.
Always possessed of a positive attitude that he harnesses to ensure success, Engineer Short is an able ambassador for PEO and the rewards of volunteer involvement. Toward that end, he has for years been instrumental in organizing and running licence certificate presentation ceremonies to welcome new engineers into the profession.
For his dedicated promotion of engineering as a career–and as a calling–PEO is proud to invest Paul Short as a Member of the Professional Engineers Ontario Order of Honour.