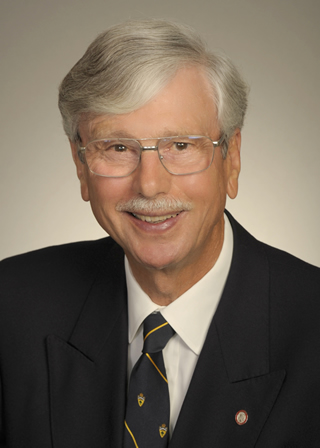 Michael E. Charles, PhD, P.Eng., FCIC, FEIC, FCAE
Professor Emeritus and Dean Emeritus, Faculty of Applied Science and Engineering, University of Toronto
In a career spanning more than 50 years, Michael Charles has accumulated an outstanding record of achievement in engineering and academic leadership, serving as an influential figure to many engineers and elevating the University of Toronto to one of the top ranked engineering institutions in the world.
Internationally recognized as an authority on multi-phase pipeline transport systems, Dr. Charles began his career conducting research with the Research Council of Alberta and Imperial Oil. His research focused on novel problems associated with the pipeline transport of complex crude oils and particulate solids. The resulting overland pipeline technology developed by Dr. Charles has made a significant impact on the mined oil sands operations in Alberta by reducing capital costs and minimizing extraction and energy costs.
He continued this research at the University of Toronto, where he was appointed in 1964 in the Department of Chemical Engineering and Applied Chemistry. A dedicated educator, he taught undergraduates and supervised 11 PhD and 12 Masters candidates, and directed or collaborated with numerous post-doctorate researchers. His research led to some 80 publications.
Dr. Charles held academic administrative leadership positions over 25 years, including Chair of the department, Vice-Dean of the Faculty of Applied Science and Engineering, and finally Dean of the Faculty from 1993-2001. During this time, he led the Faculty toward new fields, including biomedical engineering, and information and nano technology, and forged collaborations in research and training with other universities, governments and industrial partners across Canada. Due to his efforts, the University became deeply involved in five of the original Centres of Excellence created by the Ontario government as research-to-commercialization vehicles. He also spearheaded the largest fundraising campaign in the Faculty's history, which, from 1995 to 2001, raised over $105 million in private funds for scholarships, chair endowments and capital projects, including the building of the Bahen Centre for Information Technology.
A graduate of Imperial College London and the University of Alberta, Dr. Charles just completed a term as President of the Canadian Academy of Engineering.