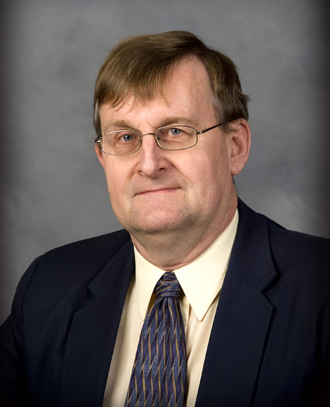 Michael C. Wesa, P.Eng.
For over 25 years, Michael Wesa, P.Eng., has been a devoted PEO grassroots volunteer and an ardent supporter of the chapter system and its activities.
Notwithstanding a short hiatus, Michael has served the Lakehead Chapter since 1981, including positions as Chair, Vice Chair and Secretary-Treasurer. He has provided valuable leadership and support in organizing many events to promote the profession locally.
Michael participated actively in the governance of his profession as a Northern Regional Councillor for four years, including one year as Vice President (appointed). He has lent his expertise to numerous committees, including the Professional Development Committee, the Regional Councillors Committee, and the Regional Nominating Committee, which he chaired twice. He continues to serve on the Discipline Committee, having volunteered for more than 15 years.
An energetic community volunteer, Michael has generously supported several organizations, including the Board of Directors of the Thunder Bay Symphony Orchestra. For eight years he was treasurer for his church, and has championed minor hockey, including writing a weekly column in the local newspaper. Michael enjoys musical and live theatre, travel, and also encourages engineers to consider blood plasma donation through the Partners for Life program.
Michael believes "volunteering outside of the engineering community helps society understand that engineers can do more than just sign passports".