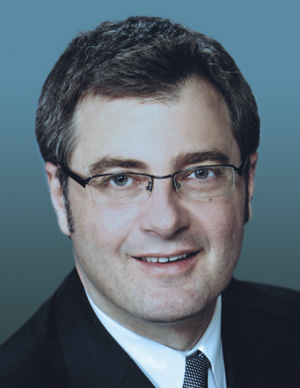 Colin McLellan, P.Eng.
During his 11-year association with the Windsor-Essex Chapter, Colin McLellan has been considered a role model for volunteers because of his dedication, energy and abilities.
A tireless promoter of chapters within the PEO framework, Colin has devoted countless hours and solid leadership to ensuring the viability of his chapter. He chaired the chapter twice, in addition to terms as Past Chair, Treasurer and a Director. He also took on the time-consuming task of being his chapter's webmaster and for the past five years has prepared and maintained the chapter website. He has organized plant tours and social events, and is a frequent attendee at the Western Regional Congress, through which he brings regional and provincial issues back to his Chapter Executives.
To help promote the chapter's education outreach programs, Colin participated as a judge for the annual Windsor Regional Science, Technology and Engineering Fair, and assisted the Chapter Education Committee in developing a promotional pamphlet for elementary and high school students.
Building on these local efforts, he now contributes his experience with the chapter system to the PEO Chapter Boundary Task Force, which aims to modernize chapter boundaries to keep pace with the profession's changing demographics and restate them to be independent of changes to the government's electoral boundaries.
For his ongoing support of his chapter and of his profession, PEO is proud to invest Colin McLellan, P.Eng., as a Member of the Professional Engineers Ontario Order of Honour.