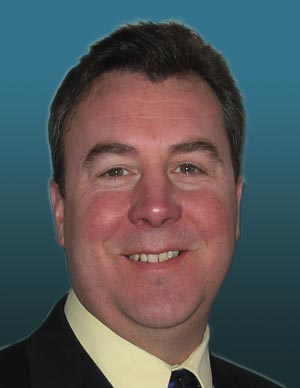 Anthony Albert Cecutti, P.Eng.
Tony Cecutti has pursued his goal of a strong PEO chapter system through service to the Sudbury Chapter, his local community, and on PEO Council and committees.
In the roles of Vice Chair, Chair and Past Chair of the Chapter Executive and Chair of the Education Committee, Engineer Cecutti was instrumental in maintaining a high chapter profile in Sudbury. This included engaging the support of local engineering firms to strengthen an already successful "Engineer for a Day" job shadowing event, which grew from about 40 to 170 students participating. To further develop the education outreach program, he created a slide presentation that enables chapter members to explain to students what engineers do, and where they do it.
Tony served on PEO's Complaints Committee and chaired the Regional Nominating Committee. While a Northern Regional Councillor, he was Vice Chair and Chair of the Regional Councillors Committee and on the Annual Conference Committee. His commitment to the chapter system led to his appointments to chair the Chapter Structure and Revitalization Team (START) Committee and as a member of the START II implementation committee. His goal in both roles was to firmly entrench the chapter system as a vital and integral part of PEO.
He also established the Sudbury Chapter's annual golf event, which has grown to involve more than 160 members and guests of PEO, and raised more than $50,000 for local charities in less than six years. These funds are administered through the PEO Fund, which Tony established under the umbrella of the Sudbury Community Foundation (SCF). The SCF is a nonprofit organization that raises money for community-based activities and projects.
It is for this ongoing support of his chapter, his profession, and his community through his profession, that Professional Engineers Ontario is pleased to recognize Tony Cecutti by investing him as a Member of the Order of Honour.